Historic Woodlake Swim Club Began in 1928
This beautiful and historic swim club, built around 1928 is located in the peaceful setting of the community of Woodlake. Since its opening, club members, their friends and families have made it a tradition to join and have enjoyed many years of swimming, parties, barbecues and fun! With its 100′ by 40′ pool and diving board, it provides fun for all ages. The ever-popular kiddie pool is a draw for families with young children.
The Woodlake Swim Club is a terrific environment and is conveniently located at 1445 Lochbrae Road between Canterbury and Edge-water in North Sacramento. The club is open to registered members which officially opens on Memorial Day Weekend! Come and check us out!
Note: If you have any old pictures of the Woodlake Pool to share, please contact tracy@kerth.us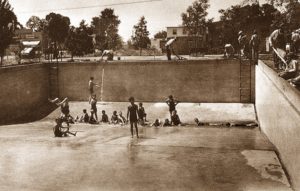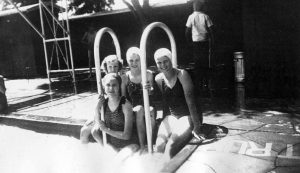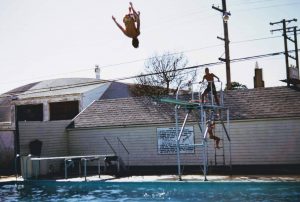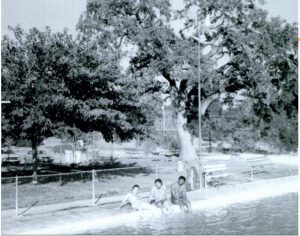 TODAY THE FACILITY INCLUDES…
A 100′ x 40′ pool ranging from 2 to 9 feet deep!
Separate kiddie pool!
Free flowing clear water requiring lower chemical levels than other public pools!
A diving board!
Changing rooms with showers!
Picnic tables and several barbecues!
Covered lounge area with TV!
Two large grassy shaded areas!
Free WiFi!
Snack bar!
Lockers and bike racks!
Horseshoes, Fooseball, Air Hocky, Table Tennis!
Outdoor fire pits!
Movie Nights!
Private Parties!
Access to pool at anytime with your key! Off season limited services available. (NO Lifeguard on Duty unless posted!)