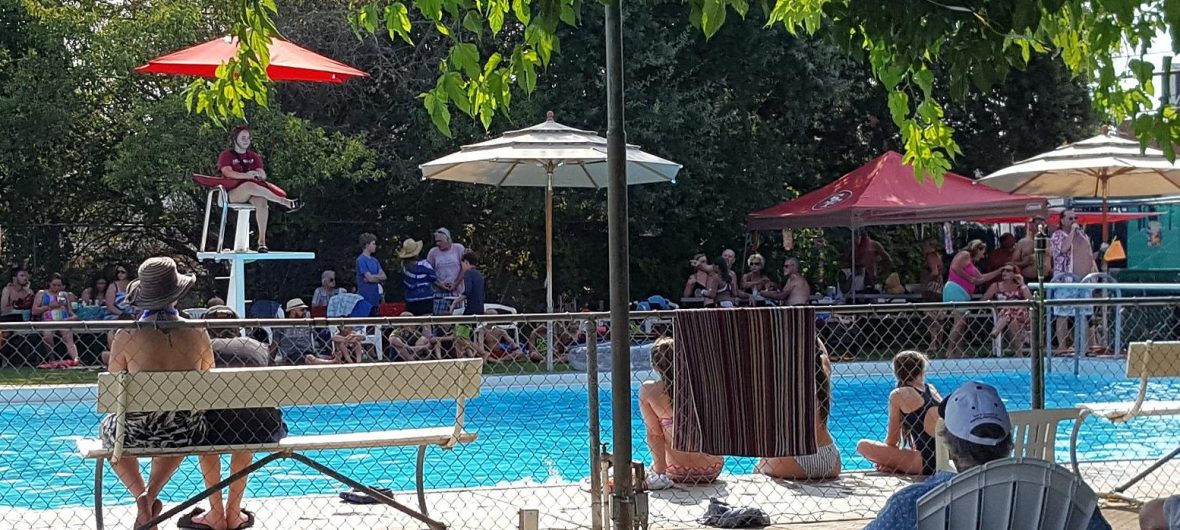 Welcome to the Historic Woodlake Swim Club!
Crystal Clear, Cold and Incredible!
---
Important Club Updates
Movie Night!
We're excited to announce the start of SUMMER MOVIE NIGHTS this weekend Saturday, June 27, 2020 at dusk (approximately 8:30)
Movie: 2019 updated Disney Classic, "The Lion King."
We hope that you will join us! Bring along comfy chairs or blankets to nail down your safely-distanced spot on the lawn and, of course, your favorite movie-time snacks. Please wear your masks when you arrive.
Distancing Protocols
By order of the Sacramento County health department, we have established a Social Distancing Protocol that is posted at the front gate. The full text of the protocol can be viewed at:
https://documentcloud.adobe.com/link/track?uri=urn:aaid:scds:US:ecd417ae-40b4-4262-a5ed-24727c4f3e61
We have also developed a one-page summary for members. This can be viewed at:
https://documentcloud.adobe.com/link/track?uri=urn:aaid:scds:US:e97e2fc5-1faf-4a8b-bd39-abb5a3e829aa
We will be updating the policies as circumstances change through the summer.
Pool Use Reminders & Requests
Please accompany your children to the Snack Shack as needed to ensure they are properly distancing while in line. We have bright green tape on the ground and can help point them toward the tape, but we need your help too, especially with younger children who may not understand the point of staying on those lines. Thank you!
A reminder that while we are not requiring masks of members, we are encouraging their use for everyone's safety when you are not in the pool. Thank you for helping out in this regard.
Please do not remove or use the items in the lounge area behind the yellow cord. These are things that we will be putting back into rotation as distancing rules are eased, but for now this area should be considered off limits. This includes the ping-pong table and floats. The pool floats are difficult for our limited staff to keep clean and sanitized.
When staff are not on duty, please sign in and out using the clipboard hanging just inside the gate. This will help us keep tabs on usage numbers.
IMPORTANT: Do not unlock the gate. This allows non-members to access the club and can present numerous problems for everyone. The gate was unlocked at some point yesterday so we thought it would be worth a reminder for everyone.
Donations
Please don't forget that we are soliciting donations for extra maintenance work. The prior email erroneously said that we had raised enough to paint the pool this year. In actuality, we haven't hit that goal yet – it's around $4,200 for the paint and materials – so our hope is to be able to earmark some funds to carry forward to next year and complete the painting in Spring 2021. This is a more prudent way to do it, vs dipping into limited budget funds during an uncertain year.
You can add a donation when you pay your dues electronically using the "Tip" function if you'd like. Additional donation methods will be added soon. Thank you all for your continued support of our swim club!
---
WSC would not be the awesome club it is today without it's
Board Members.
A few Board members are terming out so we need to fill those spots for next year. If you are interested in being on the Board or have questions, please feel free to send us an email
info@woodlakeswimclub.com .
---
NOTE: PARTIES CURRENTLY NOT AVAILABLE! PENDING FURTHER NOTICE!

NOTE to Members For parties over 10 guests please complete party application and submit for approval! This will help us coordinate busy weekend events!

---
For All Important Documents/Waivers go to Rules & Docs page!
---
Pool Updated Bylaws – Bylaws -FINALREVISEDOctober2018
---
Lifeguards are no longer on duty.
---