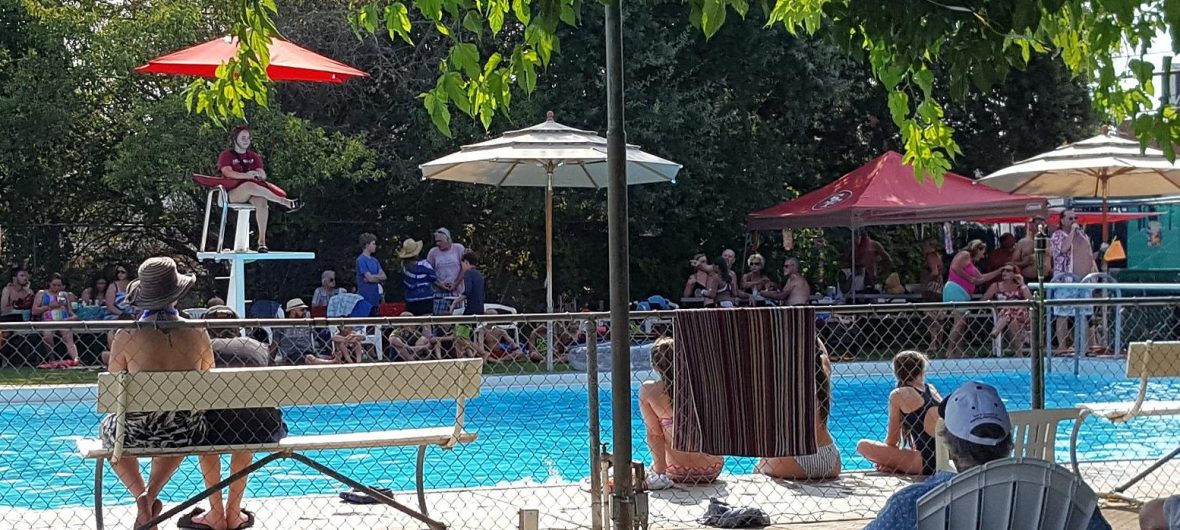 Welcome to the Historic Woodlake Swim Club!
Crystal Clear, Cold and Incredible!
---
Club Updates and Work Day Sign-ups
For our Members:
Target Opening Day: June 1
We're still targeting a June 1 opening day, so please make sure to get your invoices paid before the key exchange or plan to pay on-site. The Board is putting the finishing touches on some distancing provisions, as mentioned at the all member meeting a few weeks ago, using recent information put out by the Sacramento County Health Department as a guide. The Health Department this week issued information about a two-stage movement into Phase 2 of the reopening plan. We are still working through the information, and will be consulting with the Health Department as well as some other, similar neighborhood-based clubs in the area to put forth initial rules that are as flexible as possible.
All Member Pre-Opening Meeting: May 30 or 31
We will hold a member meeting the weekend prior to the opening day, to update you on the distancing guidelines once those are settled. Note, of course, that this situation is so fluid that we will be monitoring how things are working, gathering feedback from members, and making adjustments as needed throughout the season.
Work Day Signups
We're holding some work days! Those of you who've contacted Lauren directly through the pool email address, she'll be contacting you directly to make sure you are included. We have lots of activities to complete, such as general cleaning and rearranging of the lawn and lounge area, cleaning out and organizing things at the pool, setting up the various picnic and bbq areas to support distancing requirements, pool cleaning in anticipation of filling the pool, and more.
See this link to sign up using Sign Up Genius for a slot to get a reminder! If you forget to sign up but end up being available, swing by anyway to see if there are things to do. We'd love to see you there!
https://www.signupgenius.com/go/9040A49AEAD2EA2F49-work
You can note in the comments section if you've got a particular time availability and any preferences for tasks in the comments section! If you have questions about when a particular thing will occur (such as pool cleaning) you can email: info@woodlakeswimclub.com
Donations
Please don't forget that we are soliciting donations for extra maintenance work. The prior email erroneously said that we had raised enough to paint the pool this year. In actuality, we haven't hit that goal yet – it's around $4,200 for the paint and materials – so our hope is to be able to earmark some funds to carry forward to next year and complete the painting in Spring 2021. This is a more prudent way to do it, vs dipping into limited budget funds during an uncertain year.
You can add a donation when you pay your dues electronically using the "Tip" function if you'd like. Additional donation methods will be added soon. Thank you all for your continued support of our swim club!
We'll send information in another email about the key exchange times and dates – they will likely overlap significantly with next week's work day time slots.
Thank you and take care – hope to see you soon!
Cathy Senderling-McDonald
---
FRIENDLY REMINDER: The pool's trash service has been stopped for the off season so please take home your own trash.
WSC would not be the awesome club it is today without it's
Board Members.
A few Board members are terming out so we need to fill those spots for next year. If you are interested in being on the Board or have questions, please feel free to send us an email
info@woodlakeswimclub.com .
---
PARTIES CURRENTLY NOT AVAILABLE! PENDING FURTHER NOTICE!

NOTE to Members For parties over 10 guests please complete party application and submit for approval! This will help us coordinate busy weekend events! Thank you in advance!

---
For All Important Documents/Waivers go to Rules & Docs page!
---
Pool Updated Bylaws – Bylaws -FINALREVISEDOctober2018
---
Lifeguards are no longer on duty.
---